Communication is key as businesses begin to reopen. Employees, customers and guests will all need to be informed of any new processes and procedures that may be required to ensure safety, health and comfort. Here are some of the areas of need that we're seeing currently, and potential products to support:
Entryway and Common Area Communications
The entryway and common areas will be the most important places for communications, as such we have many options to help receive employees and visitors and provide quick, visible instruction. We have stock banner stand options, sanitizer stations (click link for some available options), poster holders for quick printed messaging and more. See a few product flyers below:
Utilize signage around the office space and bathrooms to encourage proper hygiene. Product flyer here:
Social Distancing
If necessary, add decals to instruct and properly space visitors.
Acrylic Sneeze Guards, Protection Walls and Barriers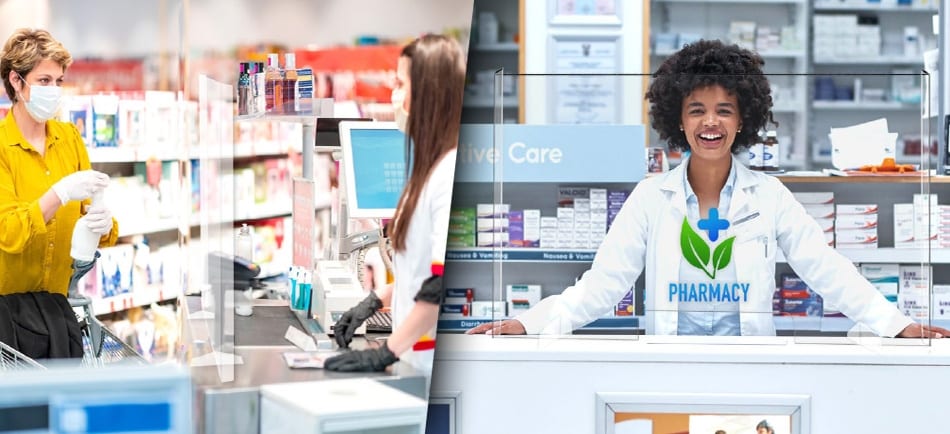 Use clear acrylic to create protective barriers for employees and customers. We can customize the clear acrylic to many shapes and sizes, as well as print for added branding and messaging. Click the button below for some stock options or ask us about customization:
Office Pods
Clear acrylic office pods for visibility, easy sanitization and safe interaction. They are modular and can be sized as needed. See product flyer for more information:
Outdoor Communications
Flags, banners, sidewalk signs and more available for communicating outside the facility. Contact us to determine the optimal outdoor strategy.
Work From Home

Easily develop a more professional setup for working from home.
Testing Shelters
Safely manage testing measure outside the facility with specified pop-up shelters.
Custom solutions as well as numerous additional product options are available. Let us help develop the right strategy and product mix for you! Contact your account manager today!