Training and On-Site Support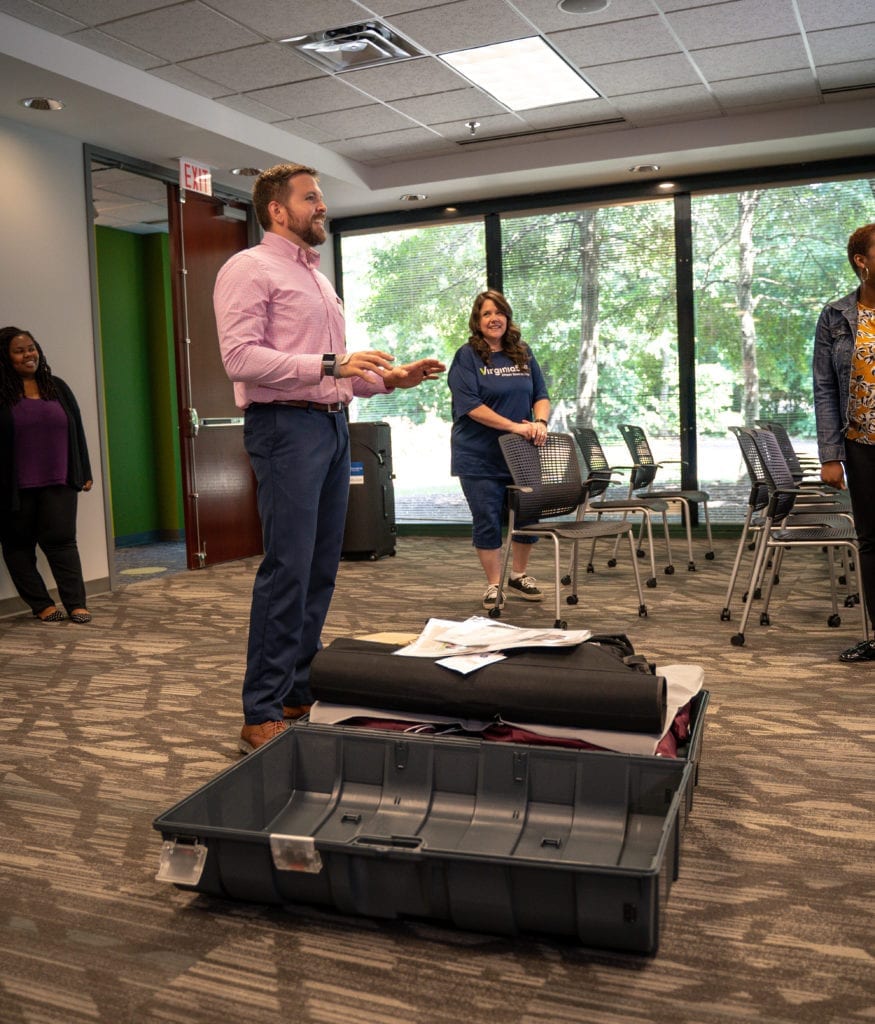 FrontLine Exhibits offers focused training to our clients through seminars, pre-show conferences and other methods based on client needs and goals. Sample areas include: Trade Show/Event Planning, Exhibit Behavior, Metrics Management, Exhibit Set-Up, Survey Design and At Show or Event Selling.
Additionally, we have developed strategic partnerships to support our clients needs in other aspects of trade show management including:
Lead retrieval programs to qualify, capture and analyze leads, as well as distribute e-literature.
Sales support personnel that contact your targeted prospects to generate interest and schedule meetings pre-show, and follow up with leads post-show.