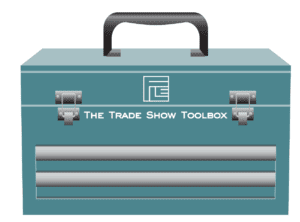 The fabric pop-up display is like a black dress: It's perfect for every occasion, and it makes everyone look good.
Fabric pop-up trade show displays — which consist of printed fabric stretched over a collapsible, lightweight frame — are everywhere, and for good reason. They're economical, stylish, lightweight and eye-catching. Here's our advice for using them effectively.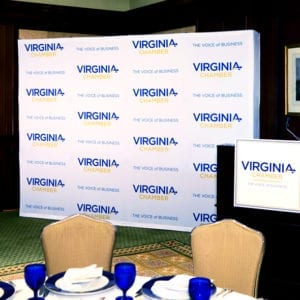 Do use pop-up display walls for more than just trade shows. When your big shows are done for the season, don't shove your displays in the closet. Pop-up displays can be used in office lobbies or as a backdrop on stage. Step-and-repeat displays add style to events.
Do change the graphics as needed. Many pop-up displays allow the printed fabric to easily be switched out, via Velcro. It's cheaper to get multiple fabrics printed that fit a single frame, and can help your company tailor its message for specific trade shows. One of our favorites is the versatile Hopup display.
Don't always go for cheap pop-up displays. While all the trade show displays we sell are well crafted, the cheaper ones simply won't last as long. Graphic tension can pull and flex the frame, and plastic pieces can easily snap. We can recommend displays that have full or partial aluminum frames, as well as a lifetime warranty on the hardware.
Do treat your pop-up displays with care. The lifespan of a trade show display really depends on how it's handled in the field. The rule of thumb is that if you feel like you're forcing it to close, you're breaking it! The display should set up and fold down easily; if it doesn't, one or more hooks is probably still engaged. If you do break the frame, just call us. We'll repair it, free of charge.
Do make sure your images can be scaled up. A pop-up display that's 8 by 8 feet or 10 by 10 may not sound really big, but it is. Most photographs cannot be printed at that scale without looking pixelated or blurred, and that's not the image you want to convey. You can invest in high-resolution, professional photography, or work with our designer to incorporate your photos into a larger design.
Don't choose white. Predominantly white fabric has two problems when used on pop-up displays: it holds wrinkles and it's translucent, which allows the frame to show through. If your brand requires a large expanse of white, we can recommend a heavy-duty fabric that's best for the job.