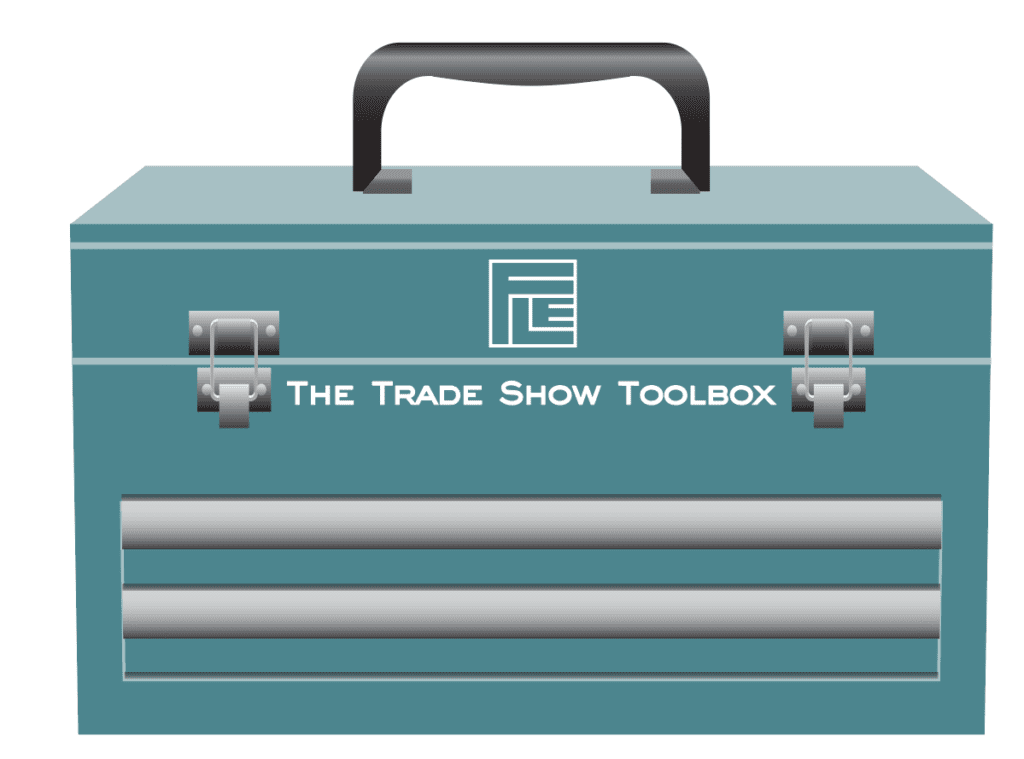 One of FrontLine Exhibits' longtime clients is Total Party Planner, a company that creates intuitive online catering software for caterers and banquet facilities. Unlike companies that take a one-size-fits-all approach to trade show marketing, Total Party Planner never does the same thing twice.
"We're always working closely with FrontLine on something unique and different," Founder and President John Cohen says. Here's how they do it.
They adapt their trade show marketing plan for each show.
Every year, Cohen says, they attend two vastly different shows: Catersource and the National Restaurant Association (NRA) Show. Catersource, the largest B2B trade show for catering professionals, is Total Party Planner's target market. Almost everyone on the show floor is a potential or existing client, Cohen says, including owners of banquet facilities, catering companies, etc. There, Total Party Planner's goal is to wow attendees and spend quality time with existing clients.
The NRA Show is a different beast. Some 70,000 foodservice professionals attend, and maybe 10 out of 100 are worthwhile prospects. At NRA, Total Party Planner focuses on brand awareness and competing with other software companies. "At NRA we have to be a little bit louder, to really stop people in their tracks," Cohen says. But they spend a fraction of their Catersource budget, because the ROI is lower.
They become their clients.
Total Party Planner's clients are catering company owners, event planners and chefs. "They're people who are creative, they're people who like to throw parties and make people happy," Cohen says. At Catersource, the atmosphere reflects that approach to life. People are eating, drinking and enjoying themselves — and they are not enticed by "the booth with three podiums and three monitors, with people waiting to show you their software."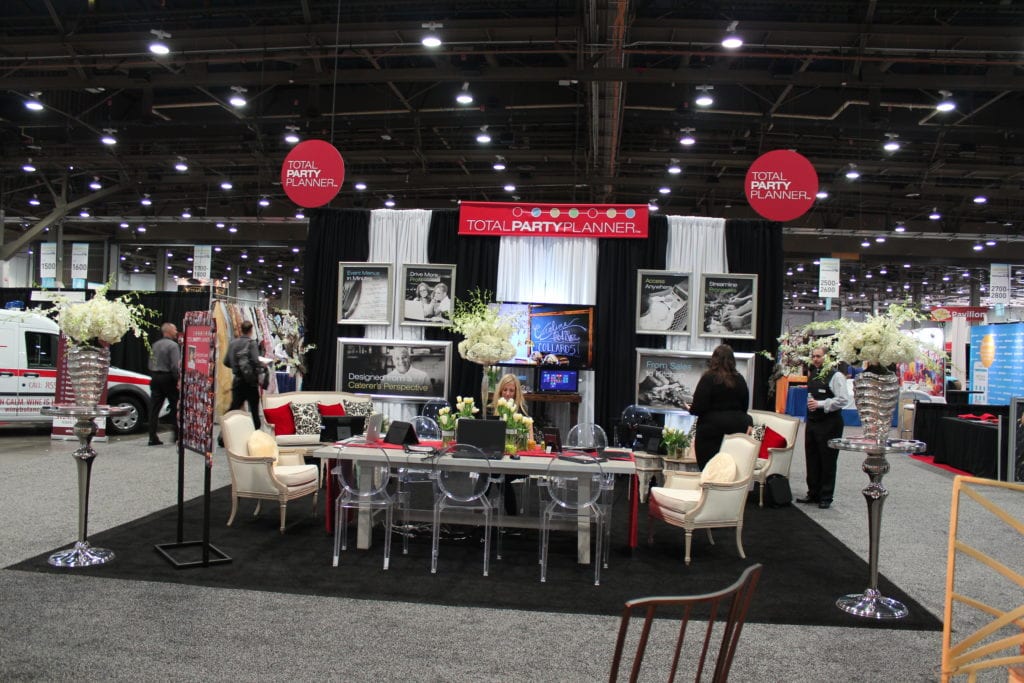 So Cohen and his team created a trade show booth that looked like an elegant venue. In a 20 by 20 space, they arranged a dining table set with candelabra and floral arrangements, loveseats with pillows, and framed pictures. Booth staff wore black dresses or vests, ties and black pants. The message: "This is your world, and we get it."
It worked. The booth was "jam-crowded, slammed for two full days." Meanwhile, competitors' tech-focused booths were sparsely attended. "We love it," Cohen says. "We hope they never, ever change."
They understand who they're competing with. 
At NRA 2016, Total Party Planner decided to try the same "elegant event" theme that had performed so well at Catersource. "It didn't quite work," Cohen says. "It didn't feel right." Why? At NRA, Total Party Planner's booth was placed in the technology pavilion, where it felt old-fashioned next to the bright and streamlined exhibits staffed by millennials in Chuck Taylors.
Total Party Planner's message was getting lost. So they rapidly shifted. They raced to Macy's, bought T-shirts and jeans, and reorganized the booth. For NRA 2018, their trade show booth design will be "super fun, super bright, super red," with a branding focus and a relaxed feel.
They devise a strategy for trade show giveaways. 
"We've never been big on giveaways," Cohen admits. He recalls the year they offered MopTopper pens and people grabbed them by the handful. His employees had to dole them out one by one, which wasn't the best use of their time.
Instead, he prefers to offer higher-value items only for existing clients. At Catersource, he had T-shirts made for clients. As they collected their gifts, his staff took photos of them holding up the shirt. Those photos became an asset for social media and future trade show marketing.
They think beyond the booth. 
Coveted speaker gigs at Catersource are hard to obtain. "We've been trying for years to get on stage," Cohen says. But he recognizes that attendees probably don't want to hear people speaking about software or social media strategy for the hundredth time. So he proposed something entirely different for Catersource 2018: the first-ever Caterslam.
Caterslam is a storytelling competition for caterers. Cohen will announce a topic — like weddings gone wrong, for instance — and invite eight caterers from around the country to tell their stories on stage. The best will win prizes. It's fun, entertaining and gives smaller attendees a chance to take the stage. "Those will be some good marketing dollars spent," he says.