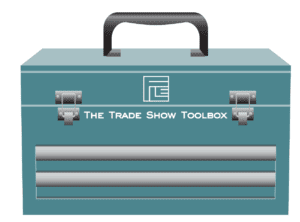 We create more than trade show booths; we also put our strategy-focused design process to work designing product displays and retail environments. For some clients, we build out entire store interiors, and for others, we fabricate customized displays to showcase a particular product line on the retail floor. We're always watching store design trends, and here are some we're seeing all over the place.
Product stories
Increasingly, what sets a product apart is not what it looks like, but where it comes from. Shoppers want to know if things are manufactured sustainably; if they're designed locally; if they're made by hand or by machine; and what your company is all about. FrontLine Exhibits can design multimedia kiosks and displays that help tell those important stories.
Mobile and modular displays
With fierce pressure from online shopping, retailers need to engage shoppers' attention anew every time they walk in. One way to do this is with store fixtures that can be moved around, adjusted and reconfigured. "Modular and mobile fixtures are now in huge demand, and displays must be able to incorporate mobile graphics or be multi-functional," SPC Retail says. Custom-fabricating modular displays is one of our specialties.
Pastels and monochrome color palettes
"Millennial pink" may be the shade that started it all, but pastels continue to be a hip colorway in retail environments. "Combined with more vibrant colors and tones, these pastel colors created balance to produce a more energetic space. Combined with whitewashed wood, the palette remains soft and airy, creating a tranquil atmosphere," observes VMSD.
Planteriors 
Millennials love their houseplants, as media outlets have recently been reporting. The concept of indoor jungles, or "planteriors," is a growing trend in retail design too. Adding plants to a retail space can be a challenge, as they require the right kind of light, container and care. CARIN, a high-end sunglasses boutique in Seoul, has drawn admiration for its bright, laboratory-themed environment populated by succulents and cacti. While we're not gardeners, we can help build structures and displays that include space for greenery.
Interested in our retail design services? Contact us and let's talk!