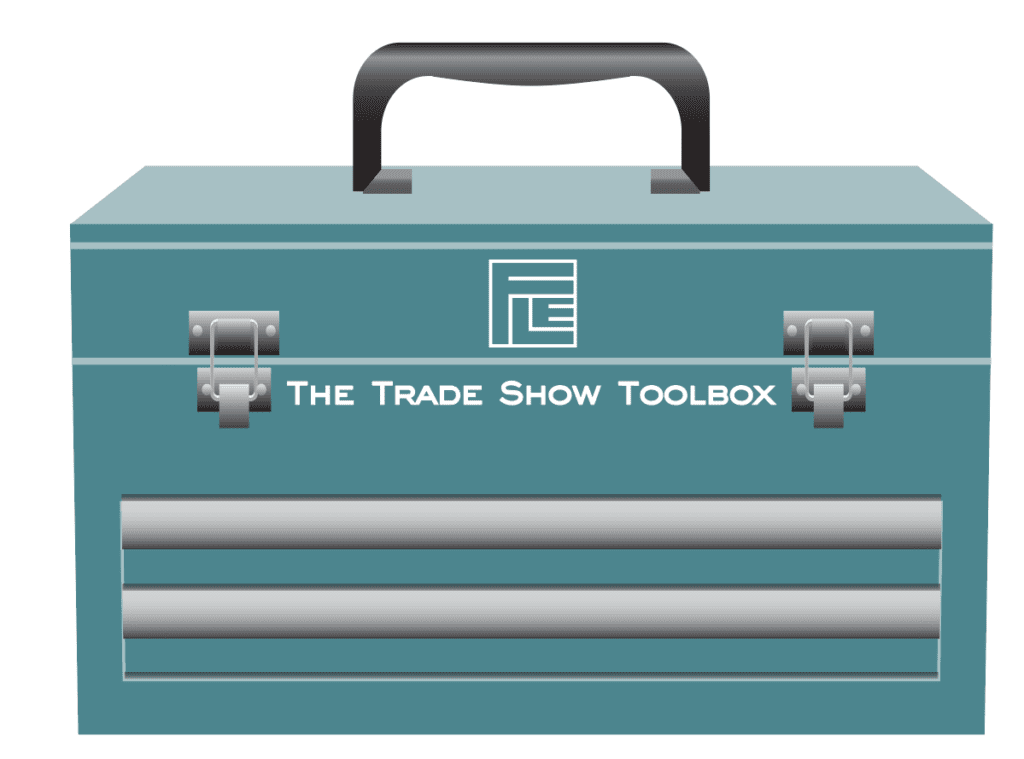 When we're working with a client on a new trade show booth design, we're not just thinking about colors and branding; we're thinking about goals. What do you want to accomplish at your big show? Many companies simply want to attract as many attendees as possible and sift out qualified prospects. If that's the case, we'll create a booth that commands attention and maximizes traffic flow.
But what if you're not trying to invite everybody to your trade show party? What if you have a more selective audience in mind — specific clients or prospects you want to sit down and have a real conversation with? You have a few options.
If you want your prospects to linger, you can build a lounge area into your booth. Charging stations and refreshments will encourage them to stay longer, while partially enclosing the lounge creates a feeling of refuge from the bustle of the trade show floor.  Here are a few more ways to buy time with attendees.
What if you plan to meet with clients about patented products or proprietary information? Then you should consider creating an enclosed conference room in your trade show booth. To do this, you're going to need some space — at least a 20'x20' booth in an island space. (We've seen conference displays as small as 7'x7', but you risk giving your clients claustrophobia.)
Build your room around the number of people you expect. We'll start with the furniture: Do you need a rectangular conference table to seat four or eight? Or a round table, or an informal lounge setup with armchairs and a side table? We'll figure out the dimensions and the best shape for the room, then build it with eight- to 10-foot walls.
Another possibility is placing your conference room on the second level of a double deck display. While expensive, we like this option because you can create a space that feels both secluded and airy, with half-height walls.
The second consideration: How much privacy and security do you need? If the information you're discussing is highly sensitive, we can design a conference room display with a ceiling and a locking door. Is it as secure as a bank vault? No, but a lock means you won't be interrupted, and also gives you a place to store products and electronics when your booth is unattended.
Lastly, don't forget the final touches. Your trade show conference room shouldn't be a blank box. FrontLine Exhibits can design a room where your attendees feel comfortable, using modern lighting, branded walls, flatscreens and accents like fresh flowers or plants. Contact us today and let's talk about your vision.