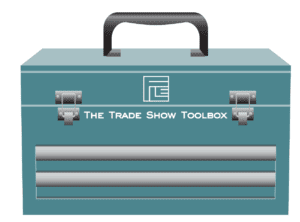 Many companies think of their trade show booth and their retail or showroom space as completely separate. Makes sense, right? One is temporary, one is permanent. One is made of fabric and frames; the other is drywall and concrete.
The truth is, they're more alike than different. Both are branded environments, where the visual elements reflect your brand's mission and personality. And the design principles that we use for trade show booth design also apply to your permanent space. The goal is the same, after all: To seize customers' attention and inspire them to buy.
Building branded environments is a big part of what FrontLine Exhibits does. We provide the concepting, layout design, project management, custom flooring and fixtures utilizing a wide range of materials, and retail graphics.
Why use FrontLine Exhibits for your storefront or showroom?
We already know your business. If you've been through the trade show booth design process with FrontLine Exhibits, you know that we spend a lot of time learning about your particular industry so we can help you stand out in the crowd.
We have a broader base of suppliers. Most trade show exhibit companies work only with (you guessed it) trade show booth equipment suppliers. Most retail interior designers work only with the standard retail fixture suppliers. We work with all kinds of vendors, craftspeople and designers in multiple verticals. For example, we used one of our custom wood fabricators to build a sturdy book-return kiosk for a library; that same fabricator was able to make custom wood and steel shelf displays another client wanted for its 15 retail locations.
We bring a trade show perspective to the retail floor. Several of our clients have come to us because their products are sharing space with others on the showroom floor, and they want to get noticed. High-quality exhibit elements help them achieve that goal, such as hanging banners or signs, touchscreen kiosks, custom wooden platforms for products and even logo decals for the door.
We do it all. When one of our retail clients, NB Handy, needed a showroom designed for its 13 locations, we did everything from the ground up. We measured the spaces, utilized blueprints, ensured ADA compliance and designed the visuals and fixtures: custom signage, wall stripes and decals, custom poster frames that could easily be changed, wood and pegboard displays, gondola shelving and literature holders. "They were able to visually express the broader brand promise to our target audience while maintaining a clean, yet distinct, appearance," NB Handy's Vice President of Marketing Bill Thomasson said. Let us do the same for you!