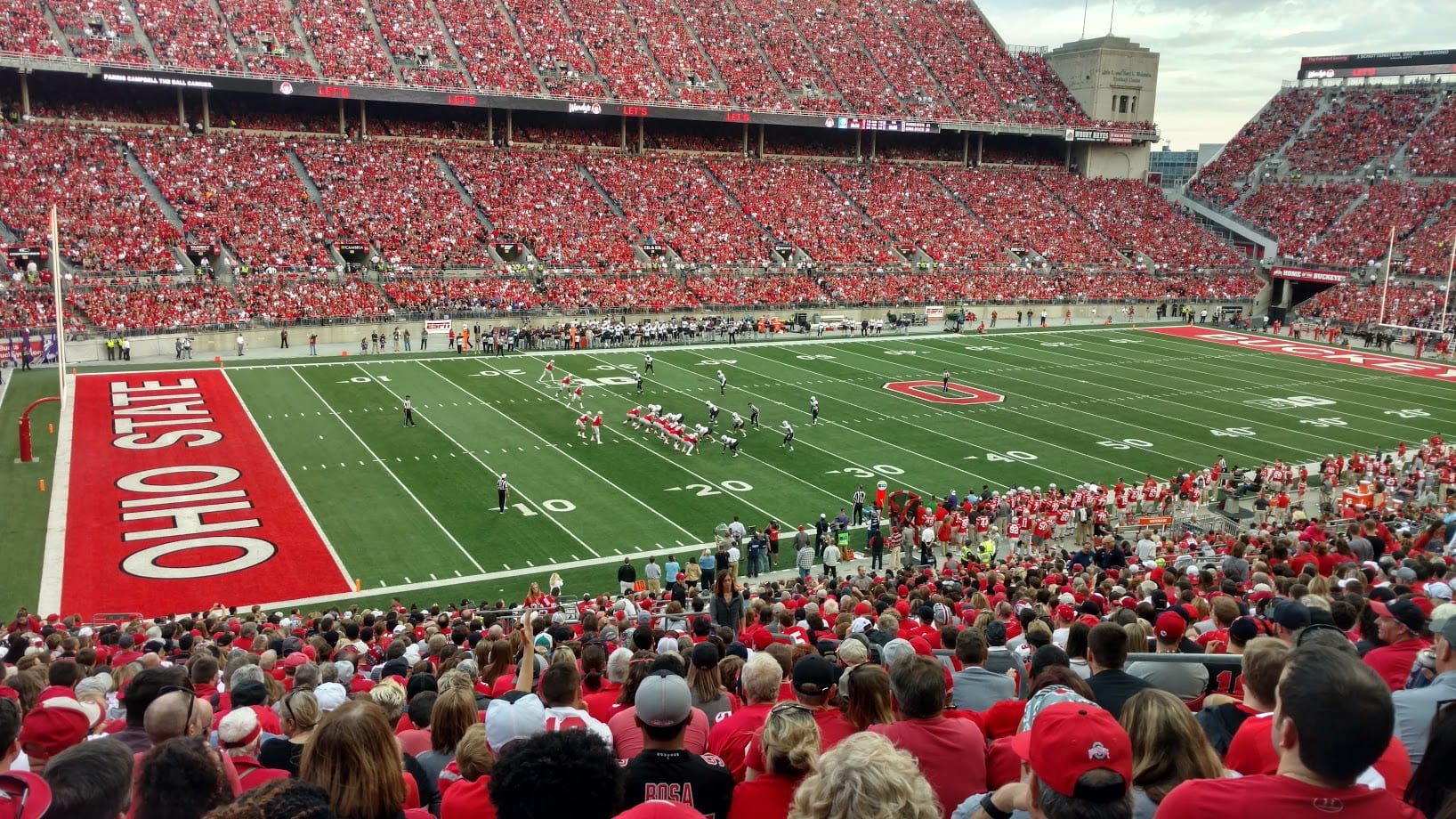 Last week marked the official first day of fall. It has been hard to discern with weather nearing 90 degrees yesterday in Virginia and all the hurricane and tornadoes coming through, but it is here now. With fall comes one of my very favorite things, college football! One of the best things about college football, and something that is probably truer in it than anywhere else, is the "home-field advantage." There can be carry-over from the successful elements of home-field advantage into business, and specifically into trade shows and events.
Home-field advantage in college football isn't generated the day of the game, and doesn't happen by accident. Many of the teams have been around for decades, some of the bigger programs boast over a century of history. Along the way traditions have been born, built upon and ingrained in the event that is the day of the game. These traditions encompass all of the senses using things like chants, music, gestures, foods and colors. It all becomes a part of the unique brand that a particular team or school has developed.
What comes of all of this and where is the "advantage?" All of these emotions get ramped up, and suddenly you have tens of thousands of people sharing a common denominator; win the game! This collective of emotion, tradition and in-your-face brand impact is shown off to potential future players and students as a selling point, and literally becomes something the opposing team will greatly fear and have to overcome.
Powerful brands today create experiential events, offices and stores to utilize the same style of home-field advantage. Consider Apple who holds their own events and has their own stores, all of which are saturated in who Apple is as a brand. They, like sports teams, even have die-hard fans!
Many of our clients hone in on one or two specific trade shows or events a year. Whether they exhibit only at those or more. Allow one or maybe two that can be focused on to the point of being considered a home-field advantage for your company. Use a larger booth, more staff, sponsor the show, highlight a major promotion, personally invite key clients and prospects, execute dinners and functions around the event. Own that show in a way that the list of attendees that matter the most to your company feel like it is your show and they're only there for you. Use that home-field advantage environment to captivate all of their senses and win them over as fans of your brand. Making them feel like they're a part of something special and bigger than just that show.
This is so much more powerful than just showing up and shaking hands, and the reward will last much longer. Consider which show makes sense for your organization to put this kind of effort into. If the right opportunity doesn't exist in trade shows, take a look at putting on your own corporate event. These have become increasingly popular because attendees are seeking experiences, and they provide that controlled home-field advantage for the company putting on the event.
Like college football, neutral site games can offer a good, quick ROI and opportunities to compete with others that you otherwise may not be able to. There is certainly benefit to those games, and those trade shows that cannot be completely taken over by one "team" or company. Anytime you can get out in front of a relevant audience is a good thing, but as Dorothy famously says in The Wizard of Oz, "There's no place like home."