Earlier this week I attended EXHIBITORLIVE as it debuted in Louisville, KY. It is always good to catch up with old industry pals, many of whom I've only seen on video over the last several years. The other important reason to go though is to see what is new and exciting in the industry!
For those who don't know already, EXHIBITORLIVE is, in their words, "The Conference and Exhibition for Trade Show and Corporate Event Marketing." The exhibitors are the builders and suppliers for the industry. Many of whom create the structures, technologies and creative promotions you see regularly at shows and events. The attendees are people like you who manage their organization's trade show/event presence, and people like me looking to learn the latest and greatest options to educate my clients on. They also have many courses available to educate exhibitors in their CTSM (Certified Trade Show Marketer) program.
The only way to start things in Louisville:
What Is Hot
Motion! Incorporating video walls into displays, particularly amongst lightboxes. This was becoming a trend pre-pandemic, but has recently become more efficient and seamless. Many of the booths I walked by had utilized Aluvision or beMatrix LED tiles to create a dynamic wall in their space. The reason for this is based upon another trend, and that is using the structural "building blocks" those two manufacturers provide to build exhibits. With the industry running on these more standard-sized panel structures, it has allowed the options and accessories like LED video tiles, windows, lightboxes, doors, etc. to be seamlessly integrated within an overall custom design. The LED tiles are extremely captivating and allow for big color and creativity. Admittedly, it still isn't cost-effective enough for most exhibitors at this point, but is getting increasingly better in that regard.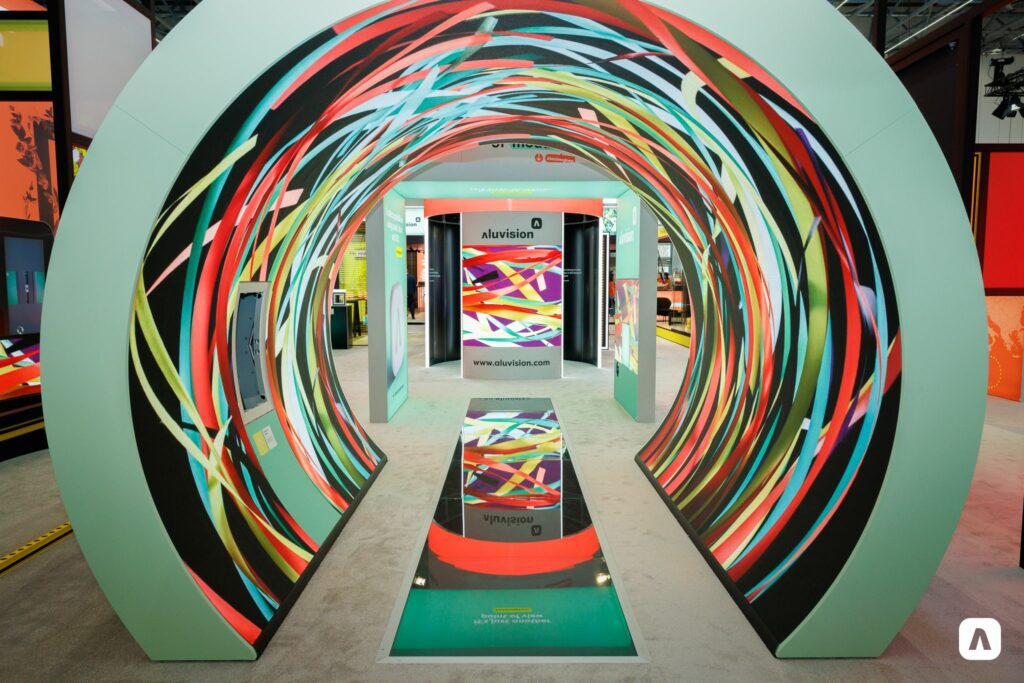 Another trend in the booth spaces was pergolas! Of course, nearly none of the "wood" used for the pergolas was actually wood, but the natural tones and feel from pergolas created booth spaces that were less corporate and techy and more homey. In the past we had discussed the increasing popularity of lounge areas, this is a continued move in the direction of comfortable and relaxing spaces. Perhaps all of the working from home makes people miss their backporch? In addition, I met with CORT, the industry furniture and decor king, who illustrated that they have seen a high demand for natural colors, wood-look furnishings and greenery, which was reflected in their offering.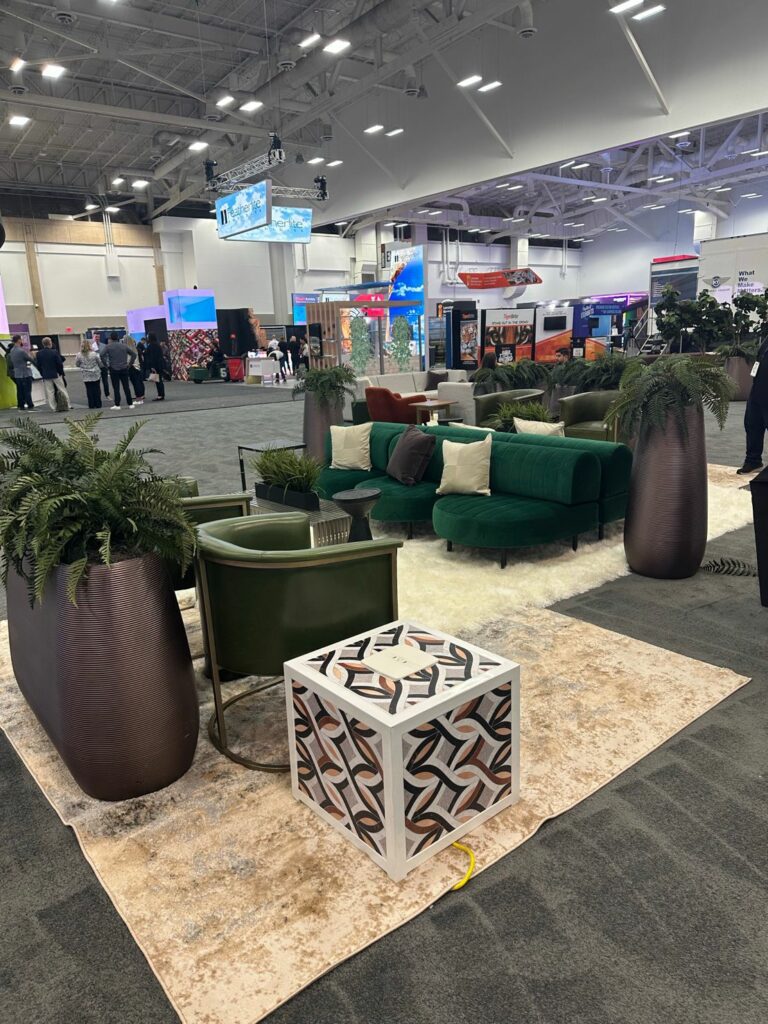 The last big item of note was advanced lead retrieval. This is something in my opinion that has long been a hole in the industry, but is definitely now improving! There were several companies offering new app-based lead retrieval services with great features like real-time CRM integration, games and multiple options for data entry. I've had a number of clients who want the ease of using their phones/tablets for lead retrieval, custom forms and unlimited devices. Now all of that is on the table. One company that was new to me, but particularly impressed me was Captello. If lead retrieval is something that interests you, start by watching this video from their presentation on the showfloor earlier this week:
I had a blast. Until next time EXHIBITORLIVE!
Here's a gallery of some of the things that caught my eye: