Aluvision Modular Exhibit Structures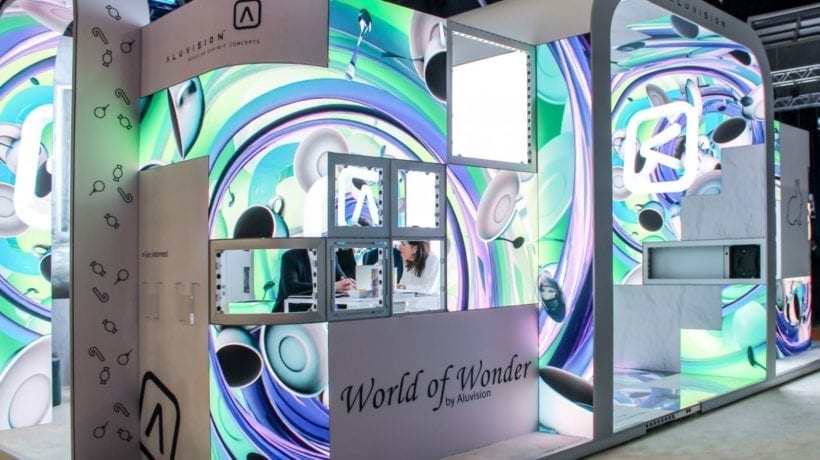 Aluvision delivers a modular, aluminum exhibit system for all face-to-face marketing settings. Pre-sized frames with quick, tool-less assembly make for easily scalable, reconfigurable and reusable displays. Accessory options like backlighting/lightboxes, LED video tiles, flooring, hanging signs and the ability to accommodate glass, fabric graphics and rigid paneling allow for unique, fully-integrated designs.
A great option for clients looking for a way to have a fresh look at each show, utilize multiple different booth sizes and be able to seamlessly add on additional structure, graphics and accessories. This is also an excellent system for those looking for the "Euro stand" look with options for rigid paneling and raised floors.
The LED video tiles are the most dynamic trade show accessory on the market. These can be utilized in the walls, floors and even the curves of the structure to instantly integrate engaging video into a booth space.
EXHIBITOR Magazine's most recent Portable/Modular Awards awarded "Best Use of Technology" "Best Fabric Exhibit" and "Best Rental Exhibit" to projects using the Aluvision structure.
View our interview with Aluvision above or contact us to learn more. Let's start designing the next dynamic, leading-edge exhibit space for you!
Take a look at some of the Aluvision projects below to start the inspiration (even more here):