FrontLine Exhibits took the opportunity to add a great new employee to the team earlier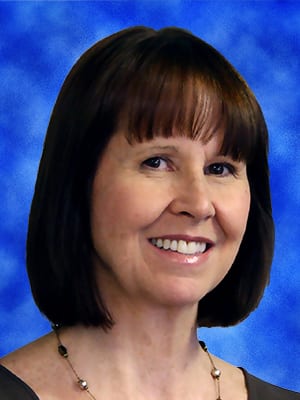 this year. It has been a true pleasure for all of us to get to know Kelley Kennedy-Lapping, our new Account Manager for the Washington D.C., Northern Virginia and Baltimore, MD markets. Now that she has been around a little while we wanted to introduce her and get her thoughts on FrontLine Exhibits and the industry we deal in. Take a few minutes to get to know Kelley:
Chase Howells: How did you first hear about FrontLine Exhibits?
Kelley Kennedy-Lapping: I heard about FrontLine from a colleague and a couple of my clients.  They knew I enjoyed working on tradeshows.  One forwarded me the actual job posting.

CH: What were you doing before you started with FrontLine?
KKL: I have spent most of my career in advertising sales working with major ad agencies and client marketing departments.  Most recently, I worked with an association management firm where I was responsible for selling exhibit space, sponsorships and advertising.
CH: What is your favorite part about your position?
KKL: I especially enjoy the face-to-face time with clients and the team collaboration with my co-workers.  It's rewarding to build upon a client's new branding campaign into an exhibit display or full event marketing program. With tradeshows becoming more and more important to driving sales and ROI, the exhibit can be a first and lasting impression on prospective clients. I liked to see my clients succeed here and feel we can provide them with a product that stays true to their branding, drives traffic and results in successfully achieving their goals.
CH: What is the coolest project you've worked on so far?
KKL: I am currently working with an association that is transforming its look and promoting a new strategy to increase involvement of its members. We're incorporating technology. You can do so much from adding an iPad stand to 3D videos to lead gen programs. It looks strong and impactful. Can't wait to do more.
CH: What is one thing people do not realize about the trade show industry?
KKL: Some of the stats on business achieved at tradeshows astonished me. When the economy tanked, business cut back on travel. Although trade shows declined, they still offered an arena where the sales force can come to one place, interact with hundreds of customers, spend quality time with them while promoting new products and coming home with SALES and solid leads. It was easy to understand why they have come back so quickly over the past few years.
CH: What is one trade show that you would like to attend?
KKL: Just one? Comic Con. Really, I would love to attend the Design & Construction Week in Vegas with the Int'l NAHB and National Kitchen & Bath Association tradeshows. My all time favorite was a Gourmet show in New Orleans.  Paul Prudhomme cooked for me at his booth. YUM.
CH: What is your favorite part about Washington DC?
KKL: The National Mall no matter the season and the architecture throughout DC.
CH: What do you think is the best product/service FrontLine offers?
KKL: I like the custom and semi-custom options. With our Strategically Applied Imagination plan, we can do so much more than our clients knew was possible. Dream big.