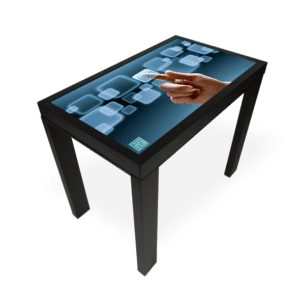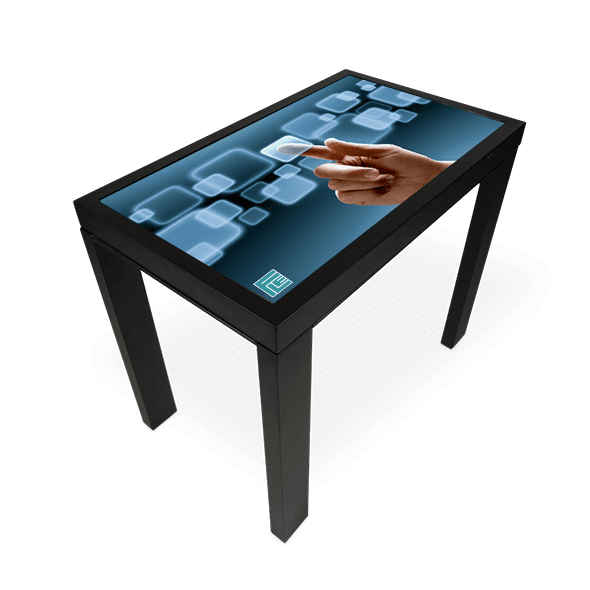 Over the past couple of years our company has been researching touchscreen technology and developing a supply base to cover our clients' needs. We now have relationships with several hardware suppliers and software developers for touch technology. In this period of education we have been able to identify a few of the ways touchscreens are being used for face to face marketing.
Digital Catalogs
Touchscreens offer the ability to provide an engaging full product catalog with high resolution photos and videos. In addition they can instantly show options like alternate colors or add-on elements, all in an organized and easy to navigate format.
Replacing Paper for Trade Shows and Events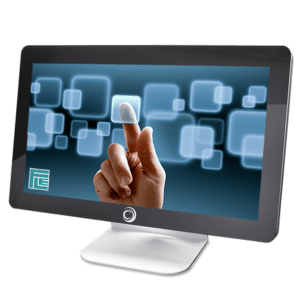 The days of paper lead forms, brochures, business cards and product sheets are going by the wayside with touch kiosks offering lead retrieval, qualifying surveys, e-literature (brochures, photos, product spec sheets, etc.) with optional annotation and email delivery. Not only will this save money in the long term, but it also is easy to update and provides the attendee a digital leave-behind (email) as opposed to something that may be thrown away at the show site.
Engagement
Touch technology, whether a large touchscreen or iPad mini, seems to have the bug-zapper effect on passersby.  Certain software available plays into this even further with touch games complete with digital prizes or photobooths with social media integration. Custom engagement applications are becoming more prevalent as well to elevate brand perception and get attendees to have FUN.
Information Kiosks
Sometimes it makes the most sense to have a touch kiosk stand in as a digital representative. Enhanced maps and wayfinding, museum exhibits, reception/sign-in and just general information are all examples of this. The interactivity, 24/7 availability and the available capacity for information make this an enticing option.
Interactive Computers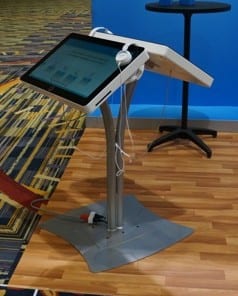 Many companies have already spent time and money building the perfect website or app for themselves. Understandably they don't want to spend on custom touch development right after. No problem, touchscreen hardware can provide a large interactive platform for utilizing these at events.
How do you see touchscreens being incorporated into your marketing efforts? Maybe one of the above ways or perhaps something entirely custom. Either way we're excited about the potential touch offers and are eager to work on more of these projects and answer any questions that come up. With increasingly affordable options and continued hardware advances it is inevitable that touch will keep carving it's place in marketing.