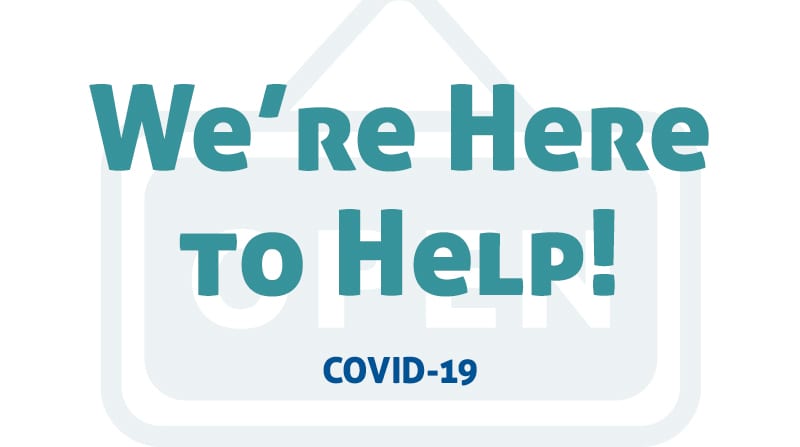 The COVID-19 pandemic has changed the world landscape overnight. First and foremost, we hope everyone reading this is safe and healthy. We're happy to report we are open and running at near full capacity!
Over the past couple of weeks, our suppliers have been acting fast to identify and fill the unique needs of this time. I'm compiling these useful resources to help meet our clients and community where they are. Right now, I'm categorizing the solutions in three categories; medical, restaurants, office/remotely working.
Office, Working Remotely
For the offices and facilities that are remaining open in some capacity, the priority seems to be sanitization. And working remotely from home presents the challenge of managing the surrounding environment (see our recent page on a backdrop solution for this).
Restaurants
As someone with a foodservice past, restaurants hold a special place in my heart. I know these times have introduced a total model change for many. Let us help with signage to notify customers that you're open, where you go for takeout/curbside, etc. We have many outdoor signs and tents that are great for this. Please click here for a few good outdoor signage options.
Medical
Our partners at EZUP are providing emergency medical containment cubes, triage shelter kits, mobile privacy shelters, drive through testing canopies and identification flags. Pictures and details can be found on their website here https://www.ezup.com/emergency-response . If you're interested, please contact us!
Stay tuned to this post as I will add creative ideas that I see or hear about. We have many other products at our disposal to come up with a creative solution for whatever new need this has brought on for our clients and community. Let us help as we all navigate this new day together the best that we can!