Utilizing your trade show exhibit goes well beyond purchasing the display and graphic. That is why FrontLine Exhibits offers to manage any and all necessary services required for your booth. That includes the following: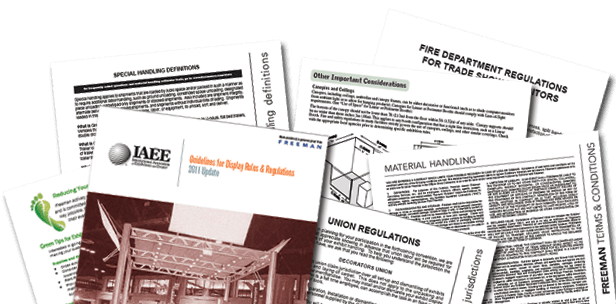 3d Design and Layouts
Graphic Design
Booth Promotion
Logistics (warehousing, inventory, freight)
Installation and Dismantlement
A/V and Technology Rental
Software Development
Show Service Management (i.e.; electrical, rigging, material handling, internet, plants, etc.)
And more!
Take a look at an example of how easy we can make this for you!
View a sample of a client "showbook" that combines all important details, orders, photos and more. Keeping it all in one place for the client:
Next is our "Laborbook" that gives the on-site crew all of the information needed to properly setup the client's booth: